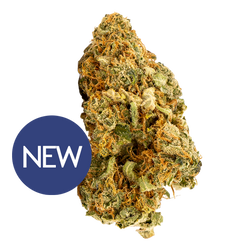 Foothills CBD
Foothills CBD | Mango Kush | Premium CBD Flower
HARVEST 2022
GREENHOUSE EXCLUSIVE
For all you CBD connoisseurs out there we are pleased to bring you some of our favorite varietals from Colorado this season! Mango Kush was organically cultivated, harvested, and packaged in 2022 to guarantee optimal freshness. Smooth, earthy-sweetness are the hallmarks of this excellent hemp varietal.
Premium Greenhouse CBD Flower for all palettes AVAILABLE NOW while supplies last! All CBD flower varietals contain <0.3% w/w Δ9-THC, and conform to the regulations of the 2018 Farm Bill.
BULK QUANTITIES AVAILABLE.
CLICK HERE FOR CERTIFICATE OF ANALYSIS
FAQs

The federal government allows Compliant Hemp Flower to be shipped anywhere within the USA. Just to be sure please check your state and county statutes as there is always potential that certain areas have superseded federal laws and may continue to create legislation against hemp products.
Unfortunately NO we do not. We can ship Hemp Flower anywhere in the US where Hemp Flower is legal to possess. Due to varying international restrictions on importation/exportation of THC, derivatives, and analogues we cannot ship internationally.
While we do not require any specific paperwork from anyone looking to purchase premium hemp flower aside from being 21+ years of age, your local agricultural department will have more information on whether or not you need licensure or permits to resell Hemp Flower.
For large orders above the listed quantities on our website, please contact us at sales@foothills-cbd.com or just give us a call to discuss potential bulk pricing.