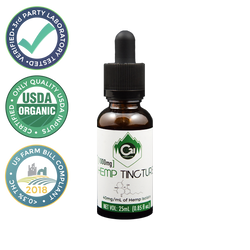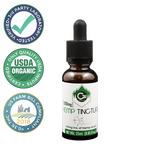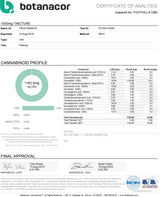 C21 Formulations
Foothills CBD | Hemp Tincture 1000mg | All Organic | MCT-Free
We are elated to offer only the highest quality tinctures available to the marketplace! A lot of other seemingly similar products you can purchase through various retailers are either alcohol, glycerine, or tree nut based. We've not only made a multiple concentration approach available to our clients, but we also recognize today's prevalence of various potential allergens and irritants found in the food we consume. Taking that into consideration with our formulation, we've resolved to produce only all organic tinctures that are NOT alcohol, glycerine, or tree nut based. Each vial contains 1000mg of fully solubilized cannabidiol (CBD) at a solution concentration of 40mg/mL. Each vial comes with a glass dropper for easy dispensing. 
The carrier solution is a specifically formulated mixture designed for increased absorption and bioavailability. All components are plant based, non-GMO, vegan, dairy free, soy free, tree nut free, and gluten free.
To maintain optimal freshness, refrigerate after opening.
Milligrams of Active Ingredient per Container: 1000mg Cannabidiol (CBD)
Total Product Volume: 25mL
Concentration of Active Ingredient per Milliliter: 40mg/ml
Ingredients: Organic Hemp Seed Oil, Organic Sunflower Oil, Organic Safflower Oil, Organic Grape Seed Oil, Organic Lecithin, Terpenes, Hemp Isolate (CBD).
All batches and representative data are relative to the specific Batch Identification Number. For assistance retrieving a specific BIN please contact info@foothills-cbd.com.