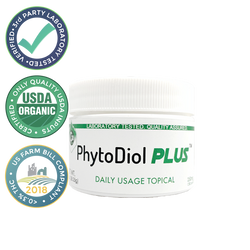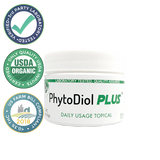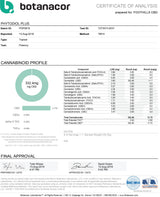 Foothills CBD
Foothills CBD | PhytoDiol Plus | Organic CBD Salve | 250mg / oz.
PhytoDiol Plus+ an all organic, Non-GMO, paraben free, rejuvenating salve. Infused with 250mg of cannabidiol (CBD) per ounce! Formulated to nourish and moisturize dry skin without leaving a greasy feeling. A little bit goes a long way, simply rub a small amount on any sore or achy areas. FOR EXTERNAL USE ONLY.
Total Volume: 1.0 oz. , & 2.0 oz.
Ingredients: Organic Hemp Seed Oil, Organic Grapeseed Oil, Organic Shea Butter, Organic Cocoa Butter, German Chamomile Oil, Methyl Salicylate, Vitamin E, Rosemary Oil, Glyceryl Stearate, Sodium Stearoyl Lactylate, Cetearyl Alcohol, Steric Acid, Jojoba Oil, Organic Beeswax, Niaouli Oil, Organic Sunflower Lecithin, Magnesium Stearate, & Hemp Isolate (CBD).
All batches and representative data are relative to the specific Batch Identification Number. For assistance retrieving a specific BIN please contact info@foothills-cbd.com.