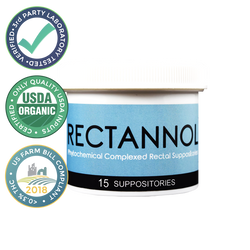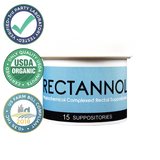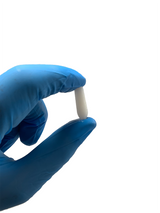 C21 Formulations
Foothills CBD | Rectannol 30mg | CBD Rectal Suppositories
Now there's a phytochemical based rectal delivery system that is convenient and easy to utilize. One of the first and only all organic suppositories in the market!
Ingredients: capric acid, caprylic acid, lauric acid, lecithin, linoleic acid, myristic acid, stearic acid, palmitic acid, a-pinene, limonene, 1,8-cineole, ocimene, 3-octanone, camphor, linalool, linalyl acetate, caryophyllene, terpinen-4-ol, lavendulyl acetate, & UHP-CBD Isolate.
Active Ingredient Per Suppository: 30mg Cannabidiol (CBD)
Suppositories Per Package: 15
All batches and representative data are relative to the specific Batch Identification Number. For assistance retrieving a specific BIN please contact info@foothills-cbd.com.